Overview of ERP Solutions
ERP for Trading Company, Small Business ERP, ERP for Manufacturing, Service business ERP, Retail ERP Solutions, International Business ERP, Buying House ERP, Support Business ERP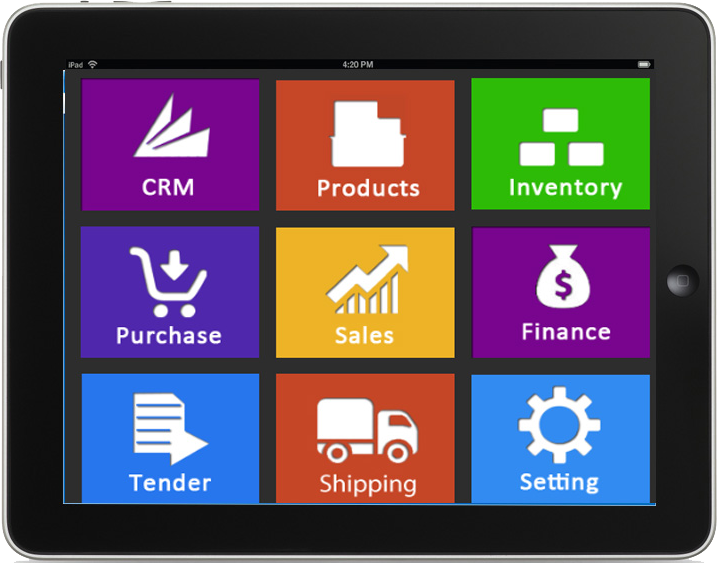 Enterprise Resource Planning or ERP solution as known popularly provides value to enterprise and also come with challenges. While large organization having different approach to manage ERP solution for business, small business always face challenges from the same type of service delivery from ERP vendors. We at Techzone India help several large and small companies to make streamline the ERP solution by making consultancy that help them to reduce the overall burden on enterprise and improved bottom-line by making data driven decision.
A traditional ERP system come with immense challenges of support, integration, upgrade, training and change managements and cost involve with the same always keep down your return on investment in ERP. We at Techzone approach ERP for different company as different module and always keep resources ready and make a plan specific for the company so that it will deliver the expected results.
While global enterprise always looking for rollout capabilities of the company for on time delivery on multiple location and different culture, small business need solution that is easy to learn, give higher return on investment and minimize the overall task of customization and training.
Techzone help several small and large companies to successfully implement large and complex ERP solution and integration of the same with several other in house applications. By making these tools and easy to manage services agreement we help the organization to make a decision on the ERP selection tools and give then an options to use single vendor solution of complex multi-vendor solution while Techzone will take center stage in making the ERP rollout to customer several locations.
Our ERP implementation and ERP integration methodologies speed time-to-value delivery for a number of reasons, including their incorporation of the right analytics for real-time decision-making. techzone ERP implementation solutions also seamlessly integrate applications across disparate platforms and technologies, to increase the value of IT investments, and enhance productivity and profitability.
Techzone partnerships with leading application vendors give enterprise clients access to expertise that builds competitive advantage quickly. Our core ERP implementation practices include SAP, Oracle, Microsoft and Techzone custom ERP. We offer ERP services, support, customization and implementation across the functional area and our domain expert team for the functional expertise brings on board ready to use resources and expertise that is not available in general ERP consultants and this set our company apart from the competitions.
For Booking

Call :9810023357 email: sales@techzoneindia.com